Pedestal Table Bases
We specialize in providing a variety of table base solutions for restaurants, businesses, and personal use. Our mission is to provide flexible table base options to help you create the perfect table to meet your needs. Our durable table bases are available in a wide variety of styles, sizes, and shapes, and include pedestal table bases, table legs, and more. Our responsive customer service team is here to help identify the right table base for your project and answer all your questions.
Shop Table Bases
SEATING
Our wide selection of chairs are designed for use in restaurants, hotels, schools, offices, and homes. Each chair is made from durable material to ensure that it stands the test of time. Each chair is engineered with hospitality in mind, to provide the perfect balance between quality and comfort. We have seating options for every type of setting, including dining and bar height varieties and indoor and outdoor options.
Shop Seating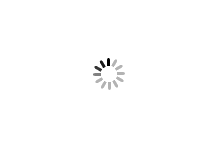 TABLE TOPS
To complete your table base project, we provide a variety of commercial quality table tops to meet your needs. Our table tops are designed to be easy to clean and durable enough to withstand heavy commercial use. Our clients find our solutions durable enough for use in restaurants, bars, hotels, hospitals, and offices, yet stylish enough for residential use. We also provide modern table top options suitable for outdoor patios.
Shop Table Tops
COMPLETE DINING SETS
For our customers who desire a complete dining solution, we offer a wide selection of quality dining sets in various sizes and styles. We have options for indoor or outdoor use in commercial and residential settings. Designs such as colorful, powder coated steel table sets and glass table sets are perfect for adding a splash of style to your space. Most complete table and dining sets ship free and quickly within the United States (excluding HI & AK). Call us today for assistance in finding the right dining solution, our customer service team is happy to help!
Shop Dining Sets